Clicking on a poster will bring you to a photo album of the paintings
or to the show.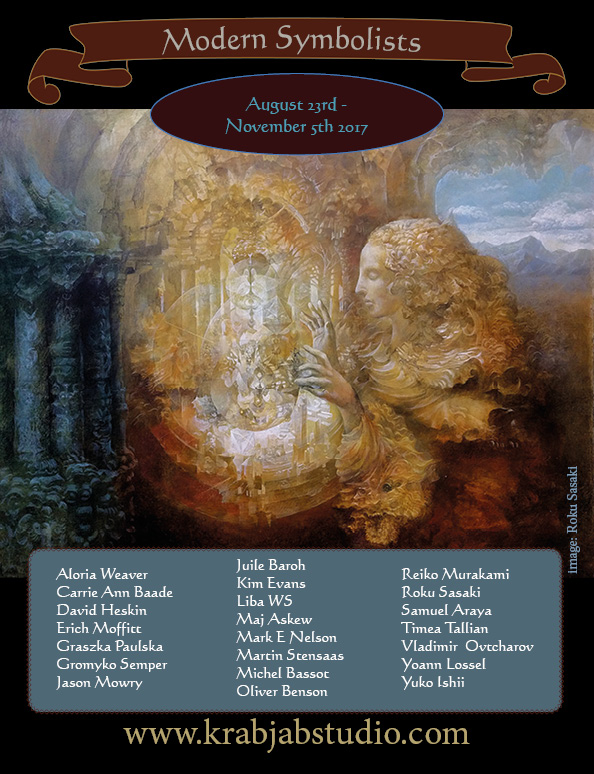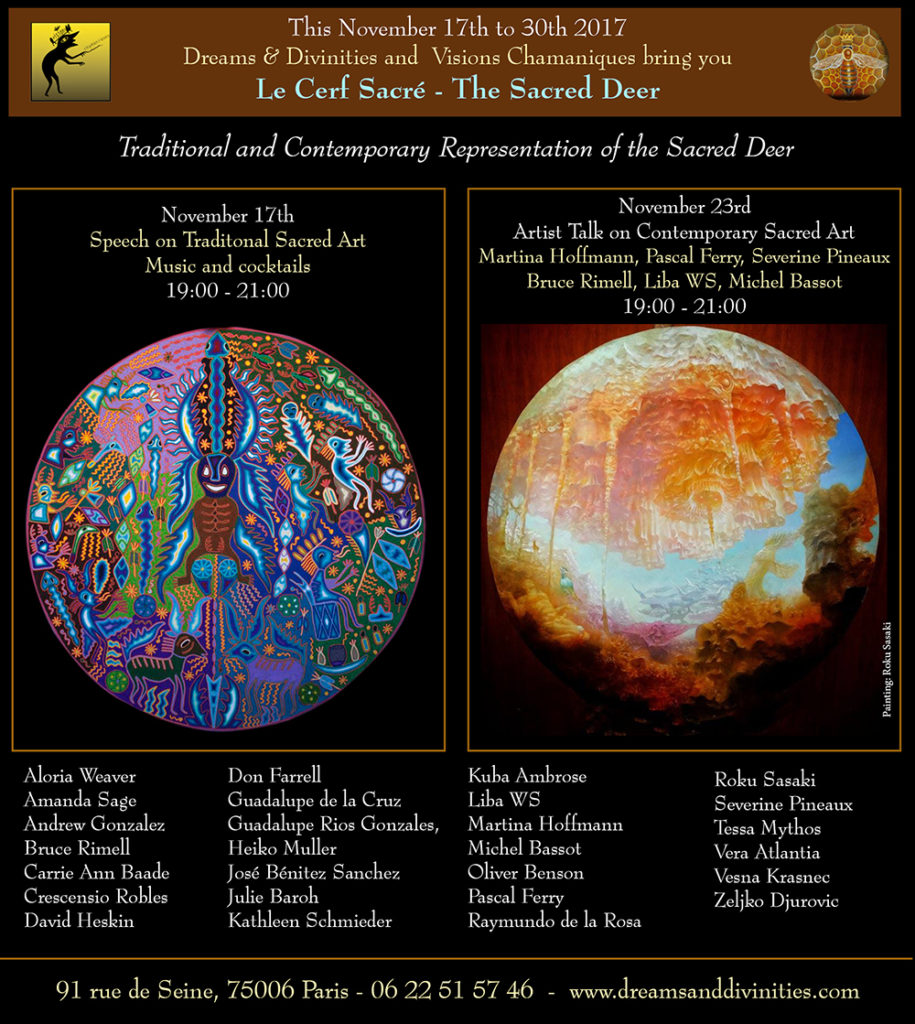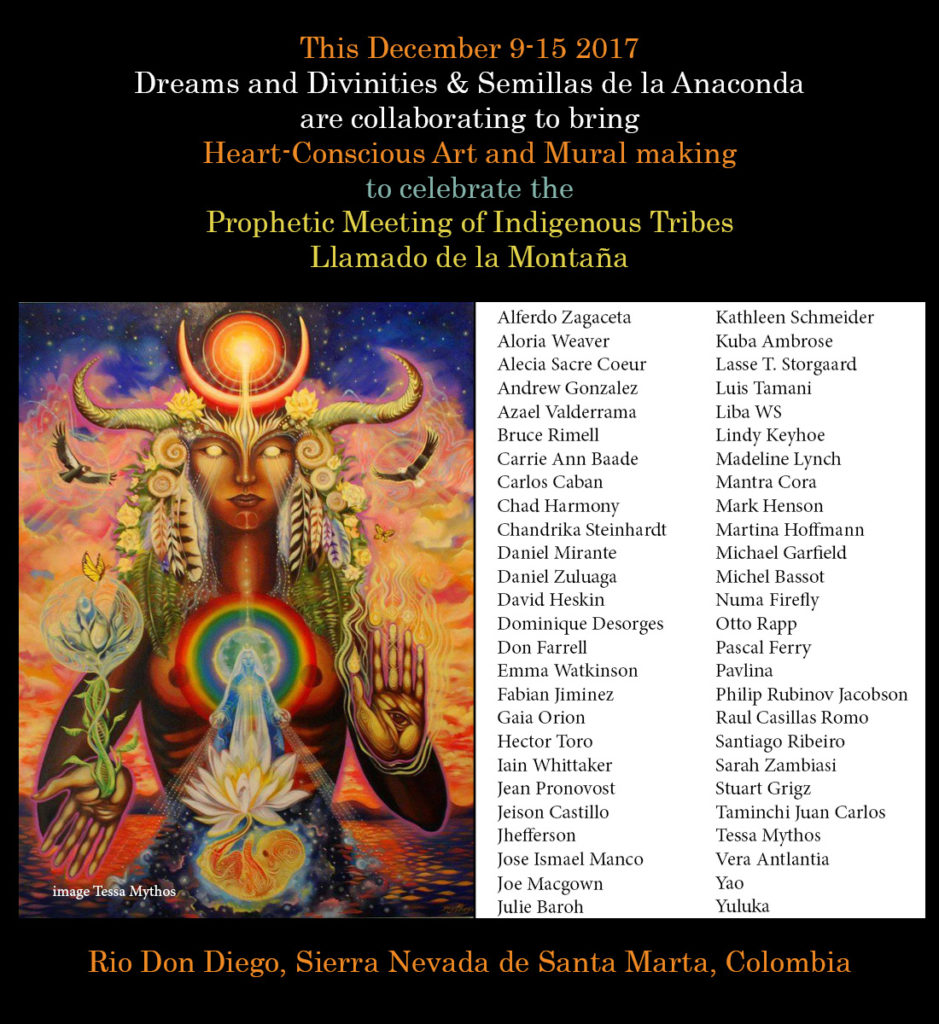 The Dreams & Divinities-AOI Travelling Show
Kirschau, Germany August through October 3rd 2016

Paris, France – Spring Equinox 2016
The 2015-2016 Travelling Show
San Francisco, Los Angeles,  Singapore
The Garden of Fernal Delights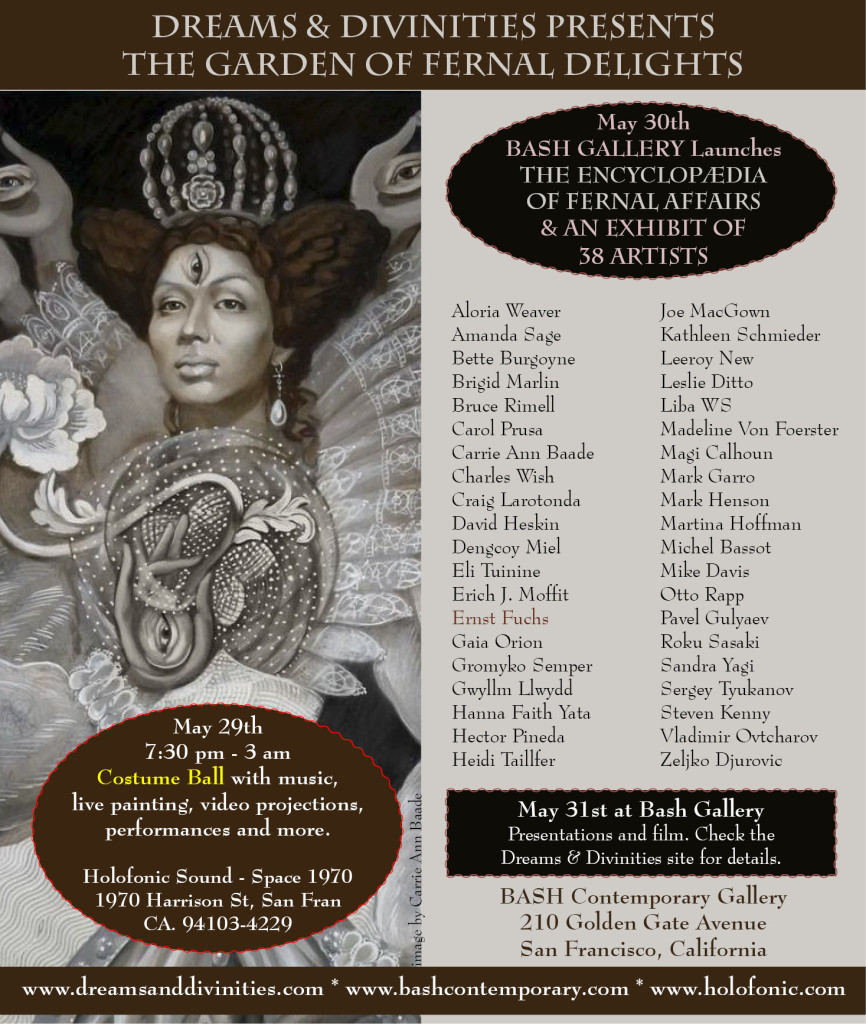 ****
The 2013-2015 "Divining the Dream" Travelling Show
10 shows in 4 countries
Spain * France * Mexico * USA
Click on the poster to see individual shows.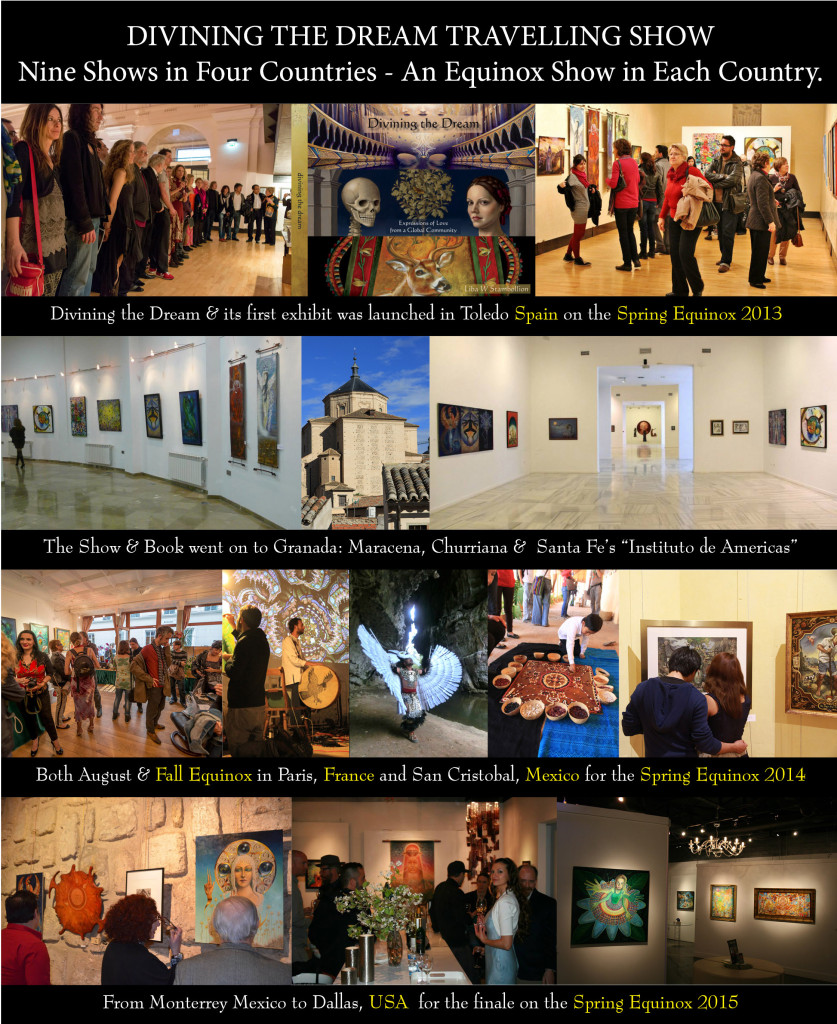 Dallas Finale at Luminarte Gallery
Spring Equinox – March 21st 2015
Mexico 2014- 2015
 February 2015 – Monterrey, Mexico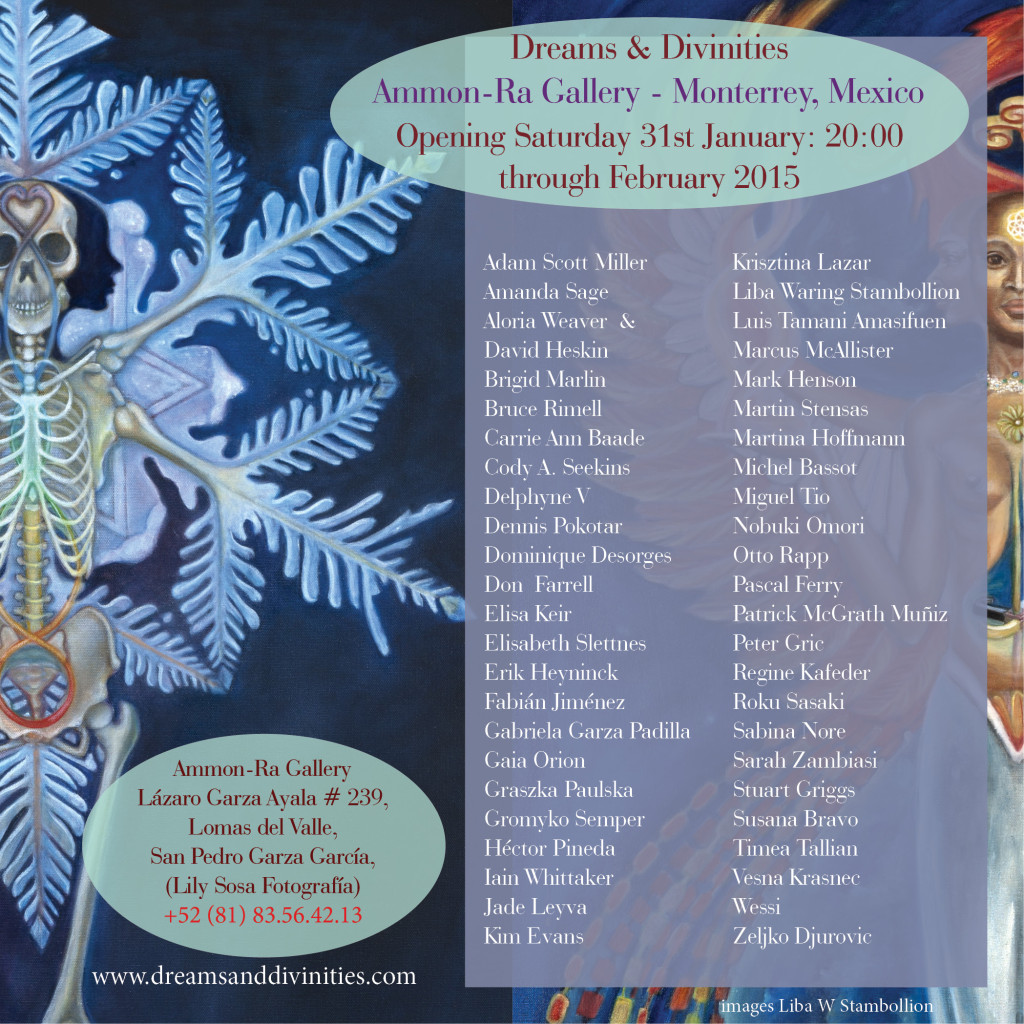 Paris, Matahati

Launch: Spring Equinox (March 21st) 2014 – Chiapas, Mexico
A week of Events and a month long exhibit at the
Museum 'La Ensenanza'

***
Toledo to Paris 2013
Paintings from the European Show:
*
Documentary on the Travelling Show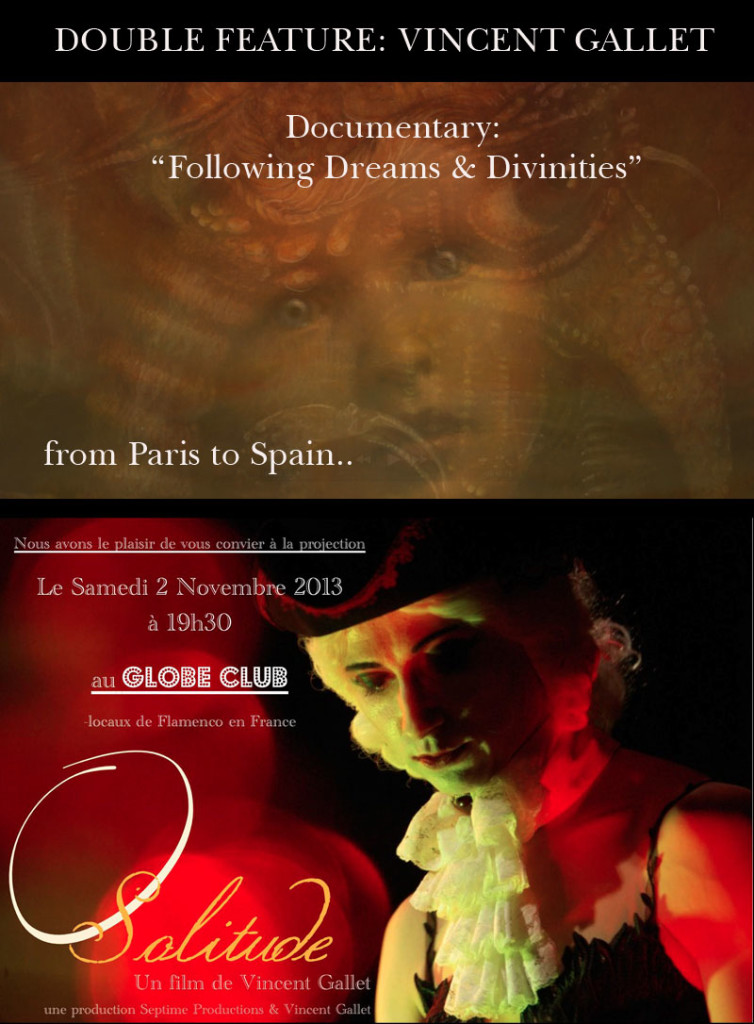 *
The Travelling Show celebrates the Autumn Equinox in Paris.
September 13th – October 9th
Click on Poster for Artist list and Bilingual Descriptions of the events: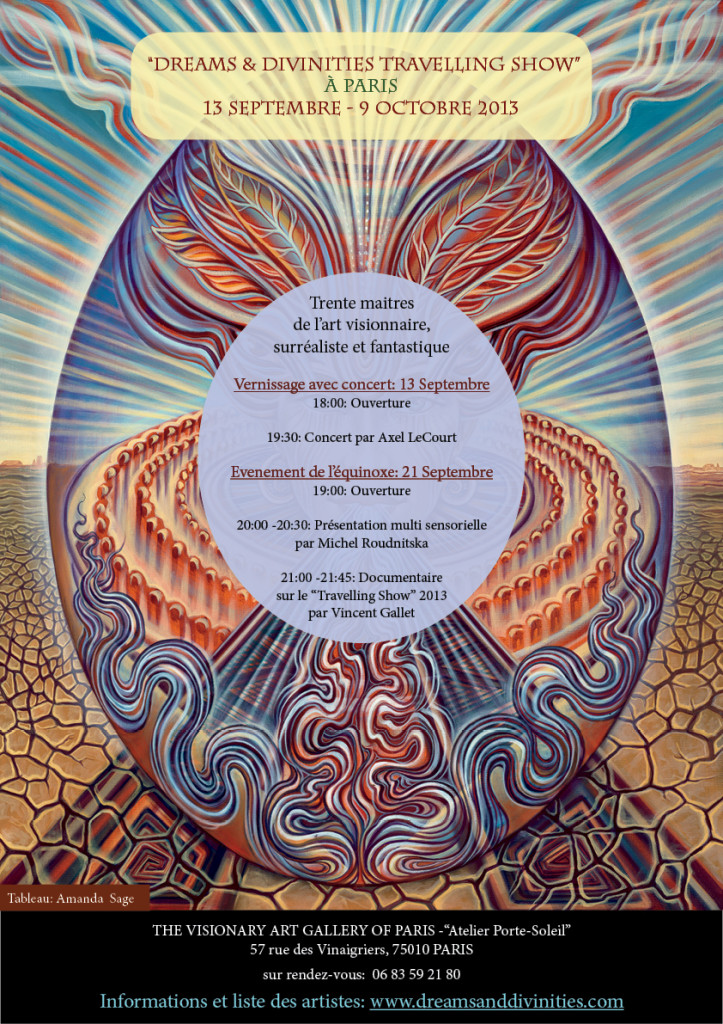 *
Four Dreamers – Société des Poétes Français
*
Museum Instituto de Americas
http://www.institutodeamerica.es/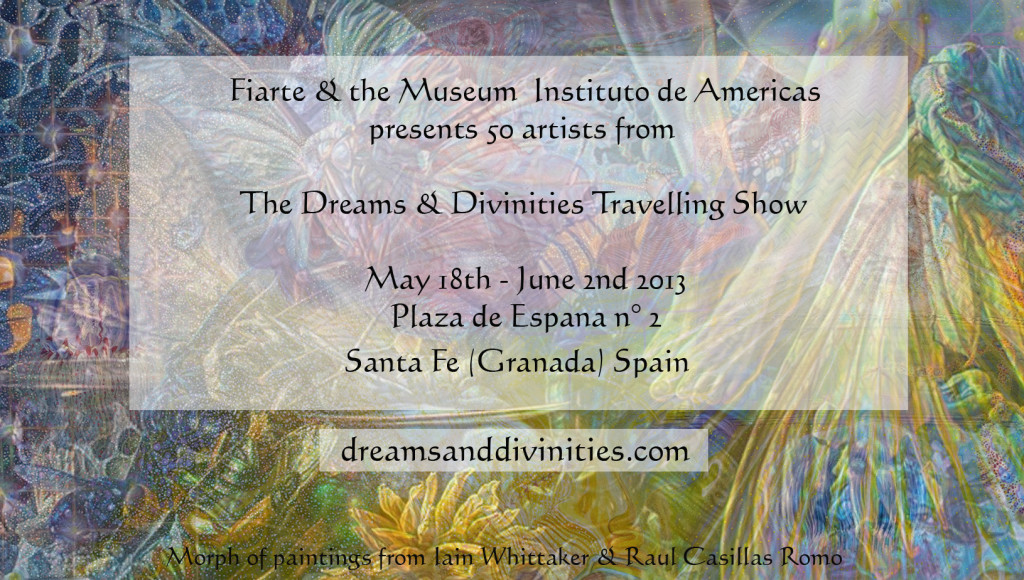 *
Churianna Cultural Center & Maracena Town Hall, Spain
*
Toledo – Iglesia San Marcos
Spring Equinox 2013 –
Launch of Dreams & Divinities & Divining the Dream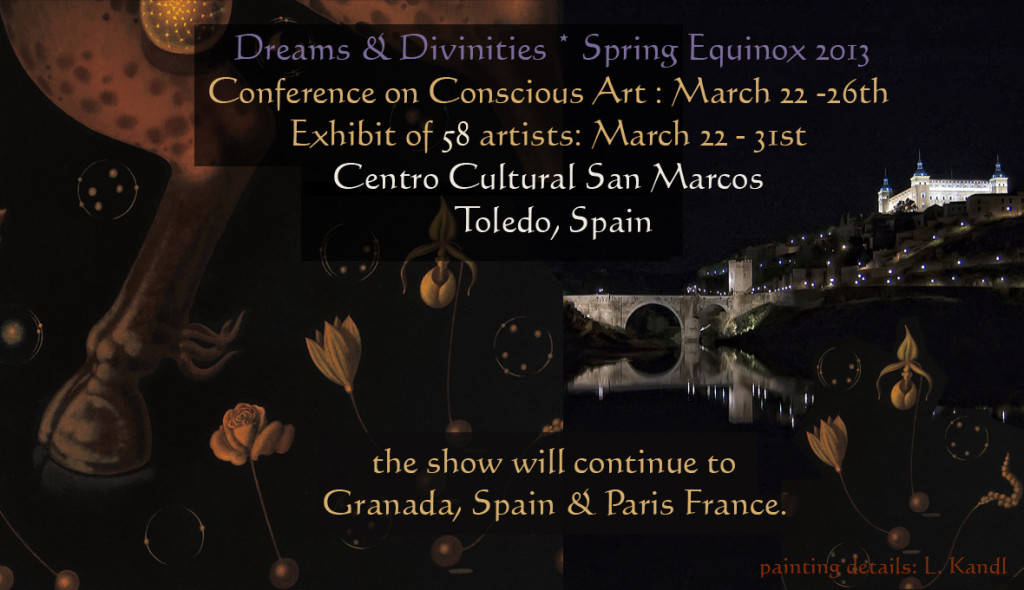 *
BUY A BOOK TO HELP FINANCE THE SHOWS
http://www.artwork-liba.com/#!product/prd1/705041971/divining-the-dream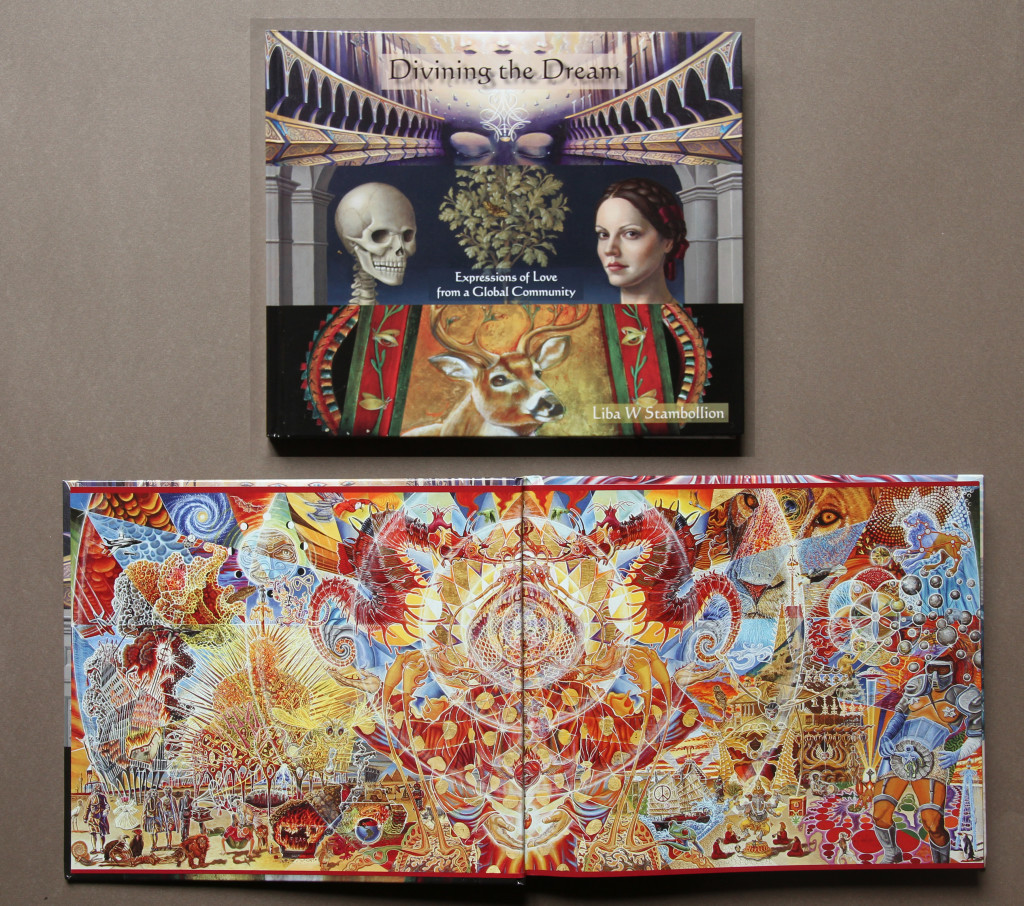 Also available in select museum bookstores.